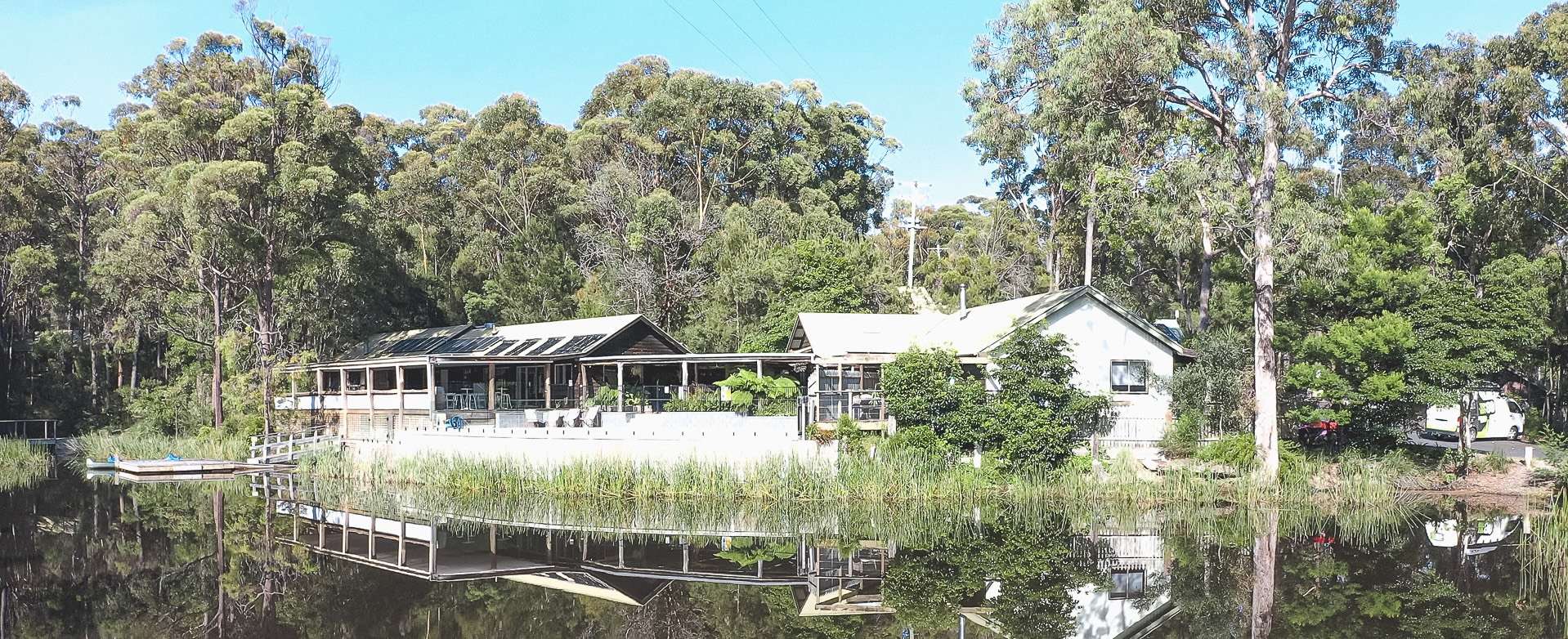 Kianinny, the Natural Escape
The hidden treasure on the Far South Coast
Set on 100 acres of natural terrain just 3kms from Tathra beach, Kianinny is located on the picturesque Sapphire Coast of New South Wales, half way between Sydney and Melbourne and just 3 hours from Canberra. The area is renowned for its beautiful rugged coastline, sheltered bays, lagoons, rivers and national parks.
Imagine all of this right on your doorstep without the crowds as you relax and unwind in our secluded fully self‐contained cottage accommodation. Designed to blend perfectly with the leafy surrounds they provide all the convenience of home and a wonderful unique back to nature experience.
Surrounded by an abundance of wildlife; wallaby's, possums, goannas, kookaburra's, parrots to name but a few. No matter what the season, whether enjoying a meal cooked on your own gas barbecue sitting on the veranda during the warmer months or snuggled up next to the log fire in the cooler months, there are numerous FREE ACTIVITIES available for the young and not so young to enjoy.
Welcome to Kianinny Bush Cottages
We are looking forward to your visit.
Accommodation
We offer a range of accommodation options, there's something to please everyone and suit all budgets.
Onsite Activities for Guests to Enjoy
Kianinny has a range of activities & facilities for guests to enjoy onsite such as our 18 hole mini golf course, bush walking trails that spread across our 100 acre property, canoeing, multiple sport courts, a games room & a solar heated swimming pool. Equipment for the above is all available to guests to use & enjoy during their stay.
During the School holidays Kianinny proudly offers a 110m Flying Fox Session and Archery Lessons, as professionally guided activities. These are also open to the general public during that time.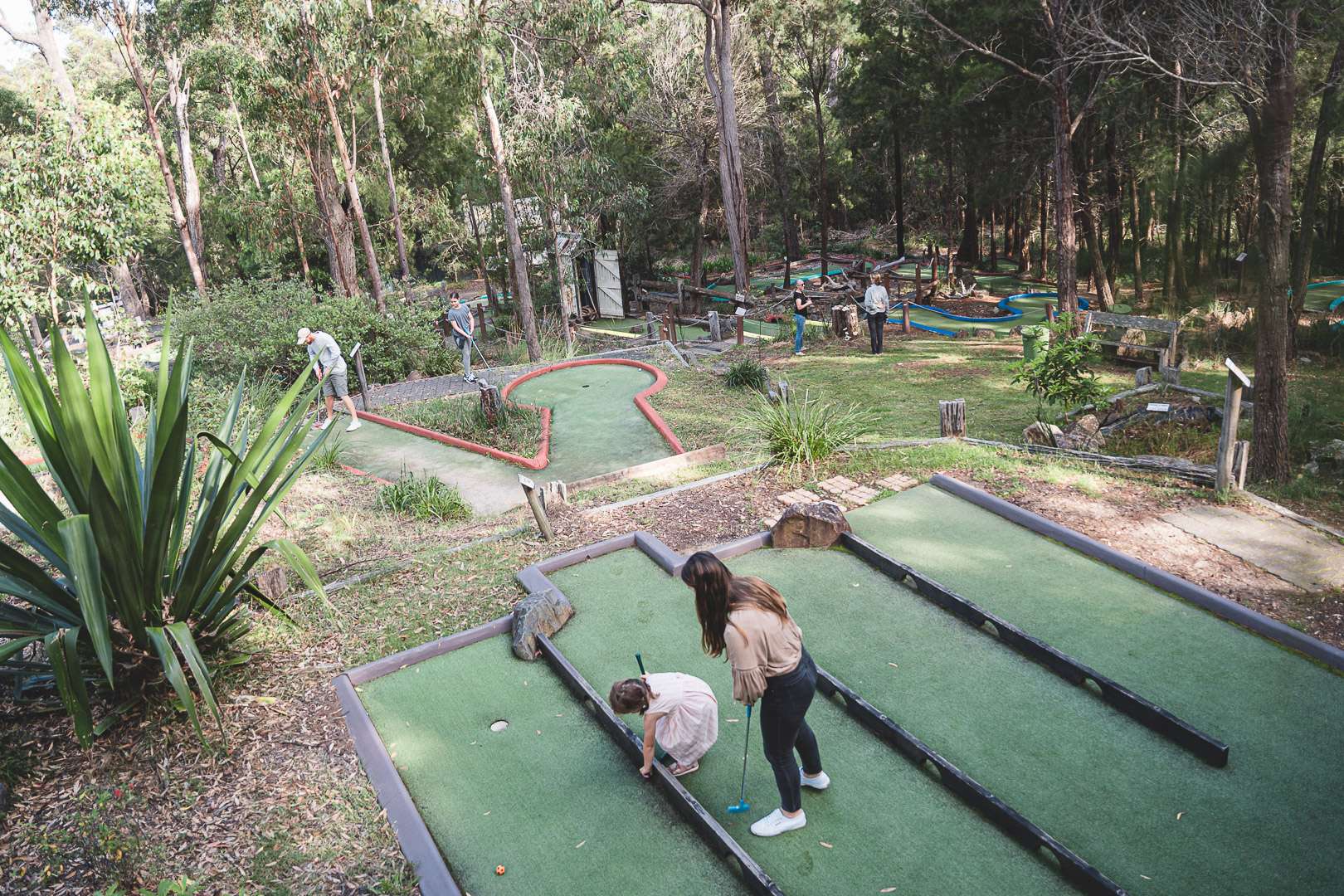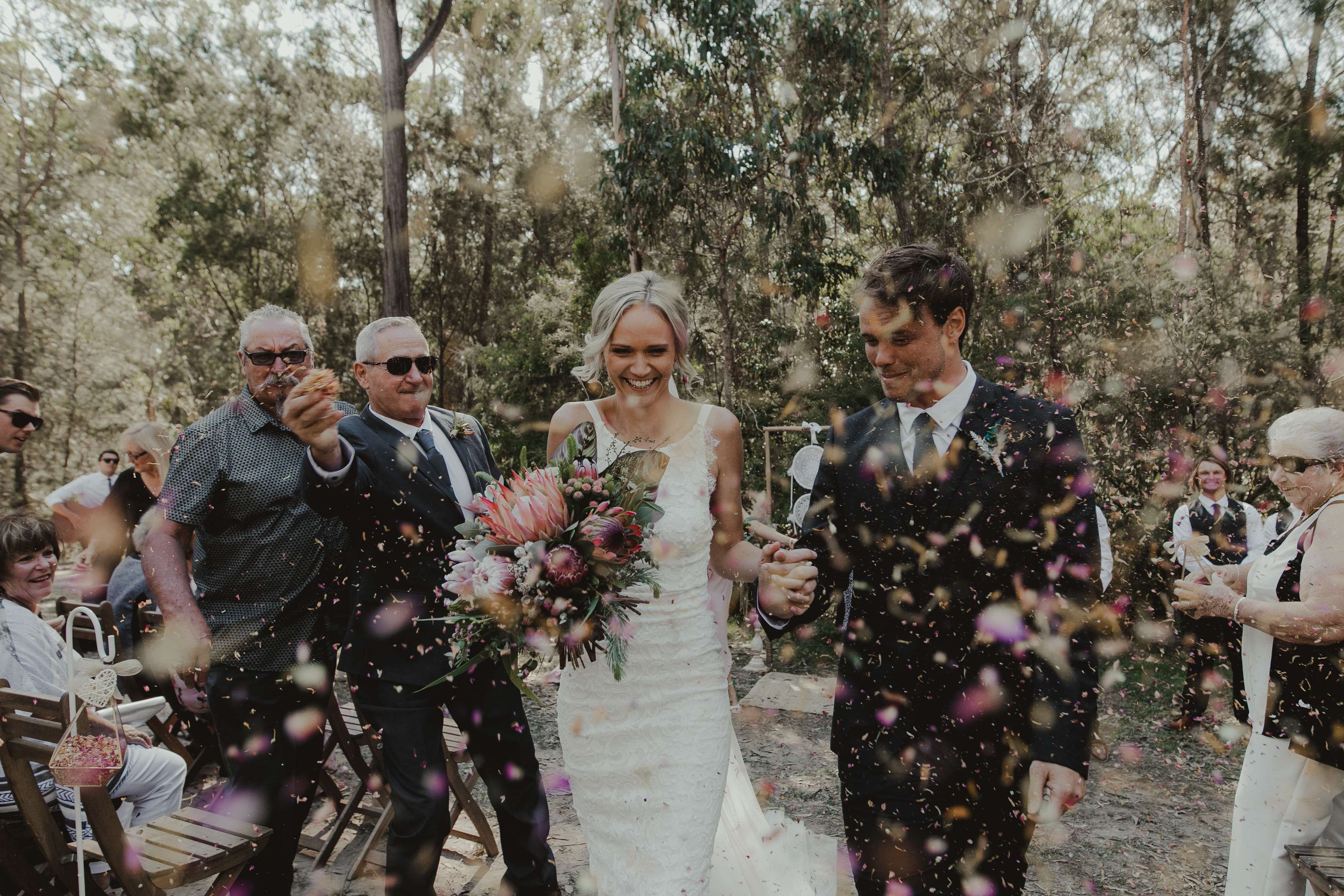 Weddings
Make your special day a memorable one with us at Kianinny Bush Cottages.
Set within a natural background & a freshwater lake as its center piece, we offer a range of onsite ceremony locations. With a choice of two reception venues, full catering and accommodation packages for everyone, let us help plan your special day.